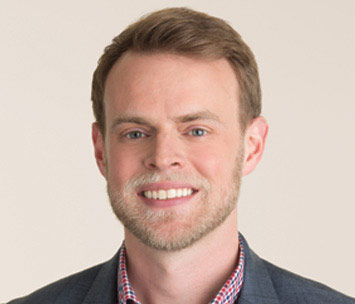 Andries Verschelden, JD
Andries Verschelden leads the blockchain practice and brings a passion for growth to his clients. Verschelden works with a variety of cryptocurrency and blockchain projects and exchanges. His goal is to help them navigate accounting, audit, tax and risk best practices as they grow. He also helps non-crypto industry clients transform their business through blockchain technology enablement.
Prior to joining Armanino, Andries was CEO at The Brenner Group, a boutique Silicon Valley financial services firm. Before that, he was a partner at Moore Stephens Belgium. At Armanino, we understand the unique challenges faced by crypto-native businesses, as well as those that are starting to transact in or hold a cryptocurrency. Whether you're a crypto-native project, a token issuer, or a business new to transacting in crypto, Armanino offers a full range of specialized services backed by industry experts with proven track records.
Blockchain Audit:
Using a mix of proprietary methodology and technology, Armanino is a leading provider of financial statement audits, reviews and agreed-upon procedures that include digital assets. To support our financial statement audit testing, we host our own nodes, maintain blockchain explorers, and apply secure and reliable procedures for validating existence and rights and obligations over digital assets. Along with accessing evidence directly from blockchains, we are experimenting with new and innovative ways to optimize digital asset testing and real-time reporting applications.
Cryptocurrency Taxation:
Our cryptocurrency tax advisory and compliance services include tax structuring and design for token issuers or users, tax accounting methodology review (e.g., timing of income and deductions), state and local tax considerations, and international and inter-jurisdictional tax situations (e.g., transfer pricing and tax structuring). Our experts address your key concerns and identify strategic tax-planning opportunities throughout the year—not just during tax season.
Risk Assurance and Advisory Services:
Trust is the critical foundation in building Web 3.0. We partner with our cryptocurrency and blockchain clients to create solutions that enhance trust and transparency.
This can include third-party assurance over organizational controls (SOC reports), unified control frameworks for security and regulatory compliance, cybersecurity program implementation and auditing, and Japanese FSA agreed-upon procedures and segregation audits, as well as bespoke solutions like Armanino's TrustExplorer.
Consulting Services:
We apply our 30+ years of experience working with fast-paced startups and high-growth companies to the unique characteristics of digital assets. We assist clients with crypto-specific accounting system selection and implementation, token inventory management solutions, 409a valuations and crypto technical accounting support, as well as fully outsourced accounting and HR solutions.
Contact Information
44 Montgomery Street, San Francisco, CA, USA